Moving a lot around Vietnam for working and living, I often choose areas to be the same as my town or must be in local sides. There are two things that I often consider as the most important affected on my decision are nature and local atmosphere. People often say Danang is the most worth-living place in Vietnam and that was proven since I decided to take one way ticket from Saigon. It's not only low cost based on quality living but also plenty of amazing attractions and lovely local as well.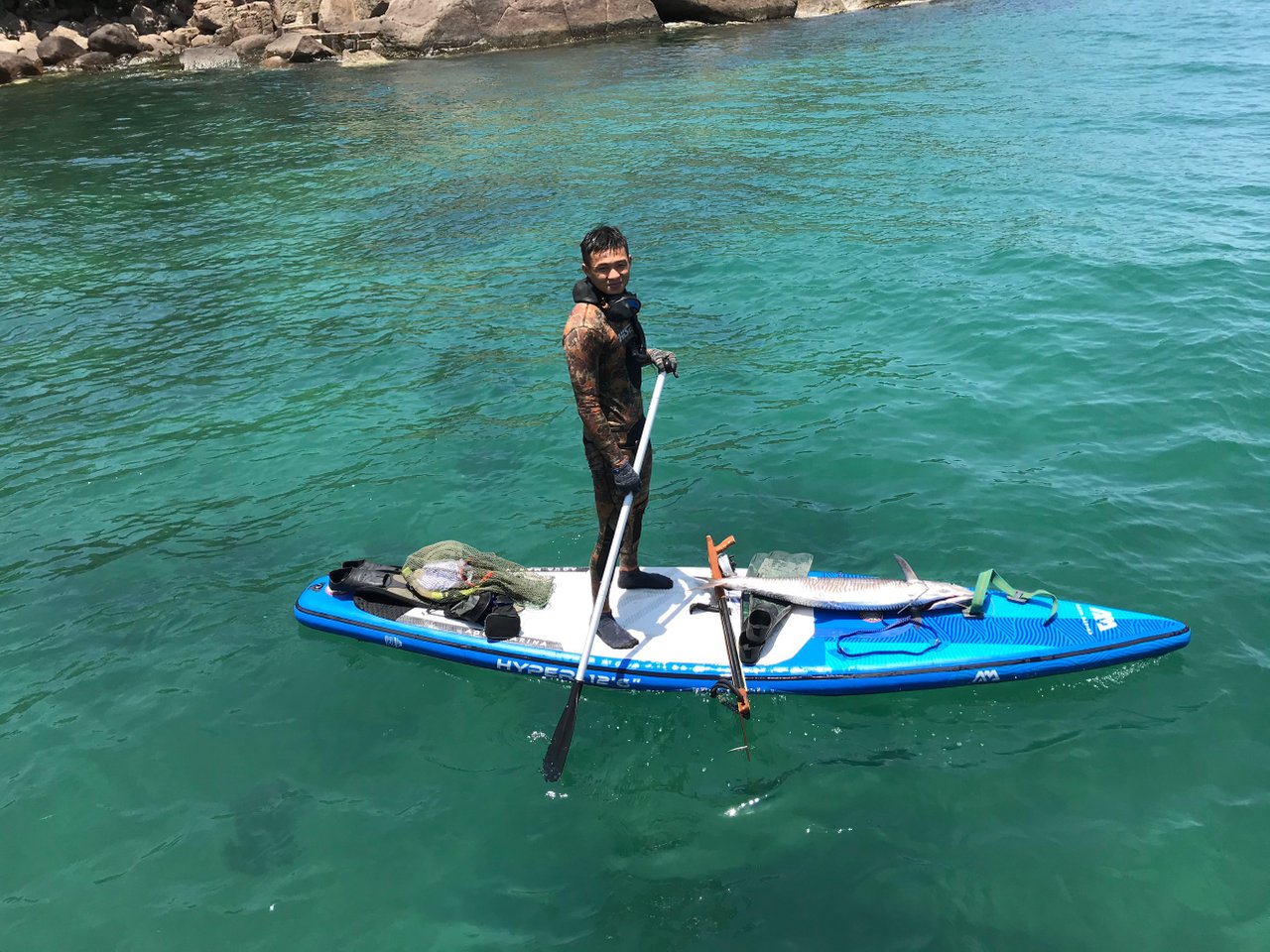 Danang has owning a long coastline with very attractive destinations for local and internationa tourists. In summer time, Vietnamese people usually have vacations here with family. The local authority do a good job to keep the beaches clean and pretty. Their vision is to keep equal services for both tourists and Danang citizens. You will not get feelings of tourists price here.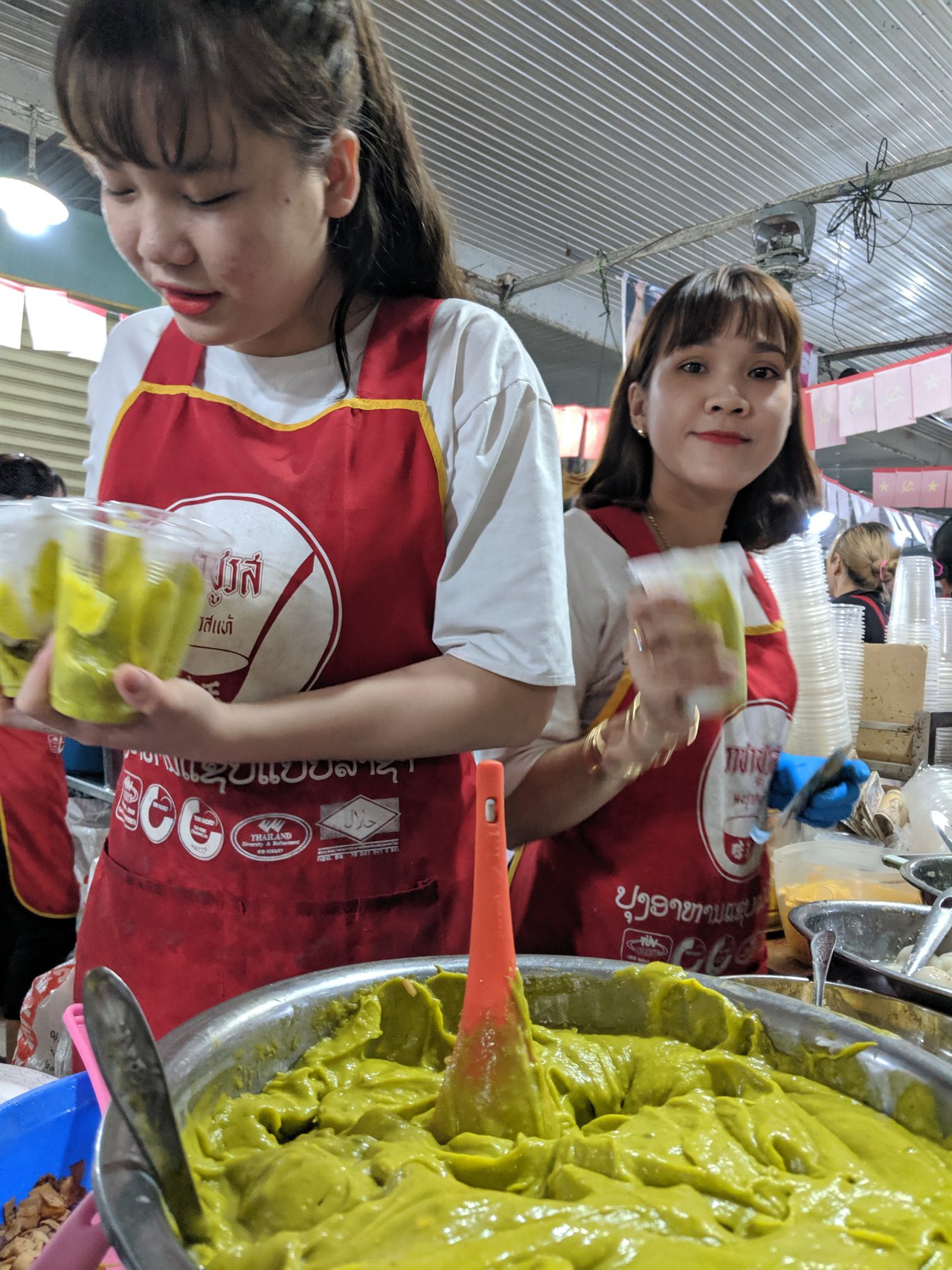 Kem bo - Famous avocado ice cream at My An Market
I am living at Man Thai beach which is located in on the foot of Son Tra mountain. As mentioned Danang is coastal city and of course ideal place to live like local should be at fishing village 😉


used pixalbay and canva
Local people at Man Thai usually start their morning very early, arround 3am. They go catching fish, purchasing seafood from larger boats, also doing exercise. Life is very simple for fishermen, so long as they have vitaminSea, they are happy 😍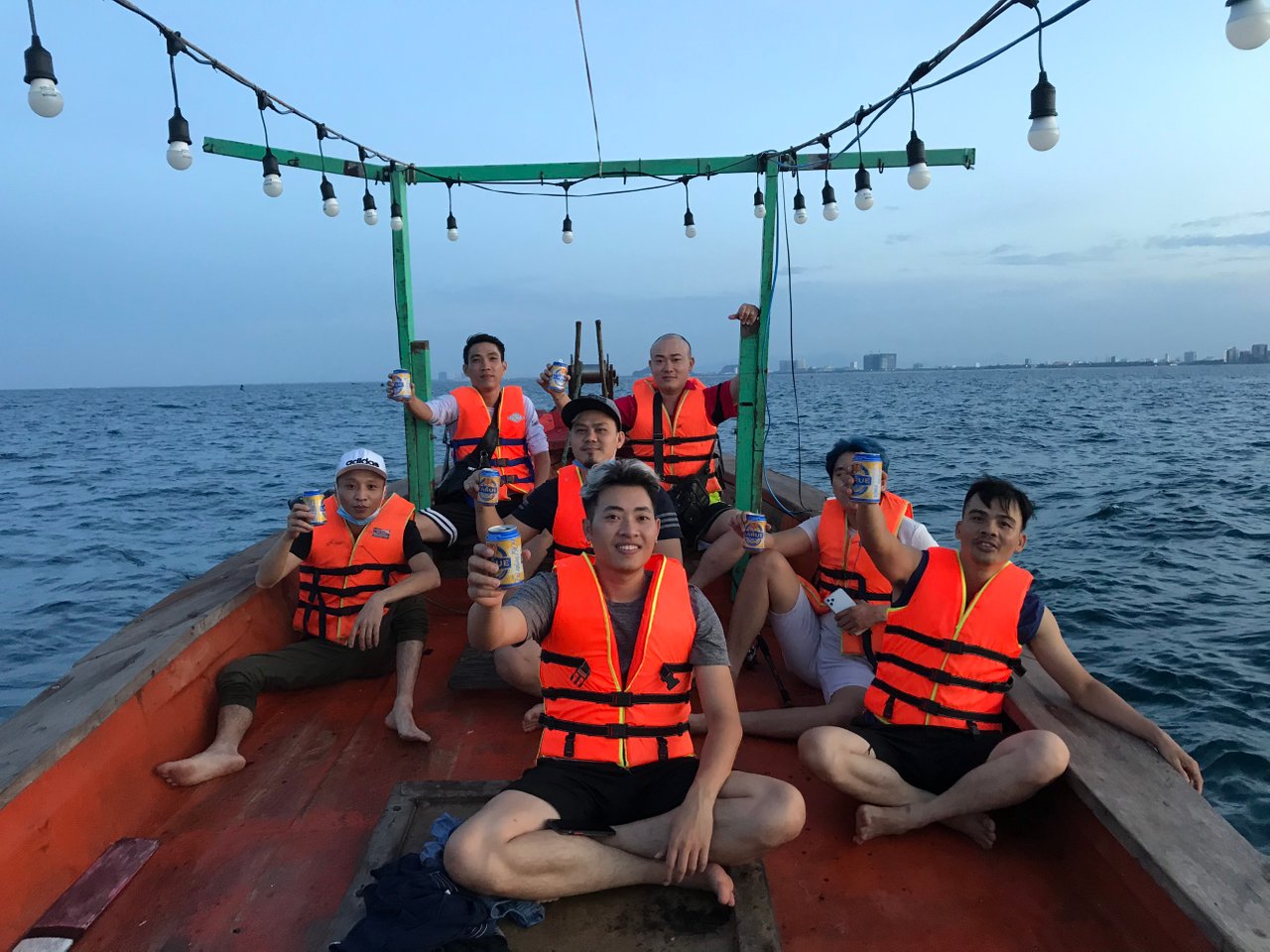 If you like seafood and want to cook at home, Man Thai Market or Chieu Market are a good place to go and spend your money. You can find many different seafood and ingredients for cooking. Moreover, the price is very cheap compared with shopping in supermarket and restaurants (many seafood restaurants offers direct market inside their properties)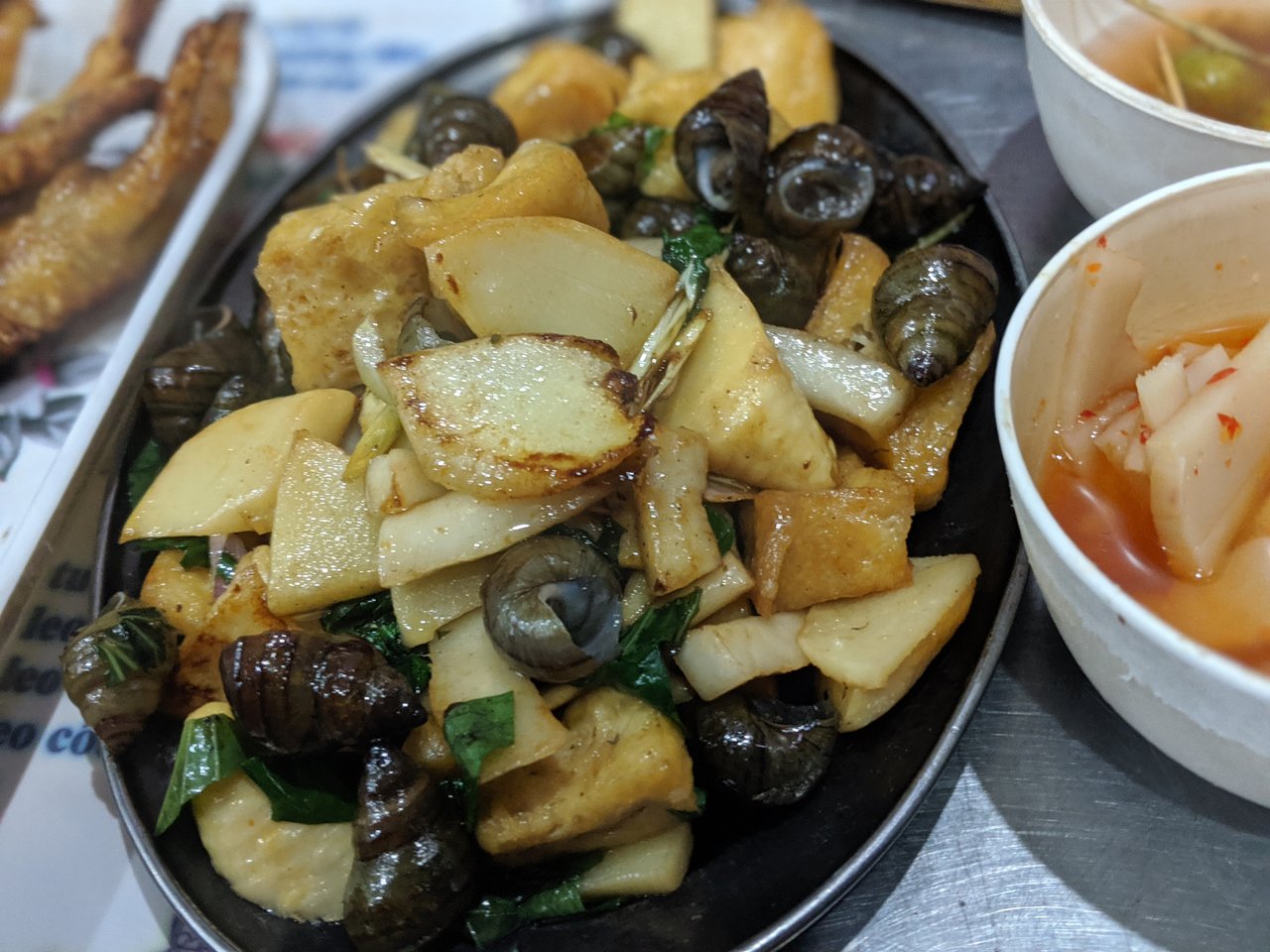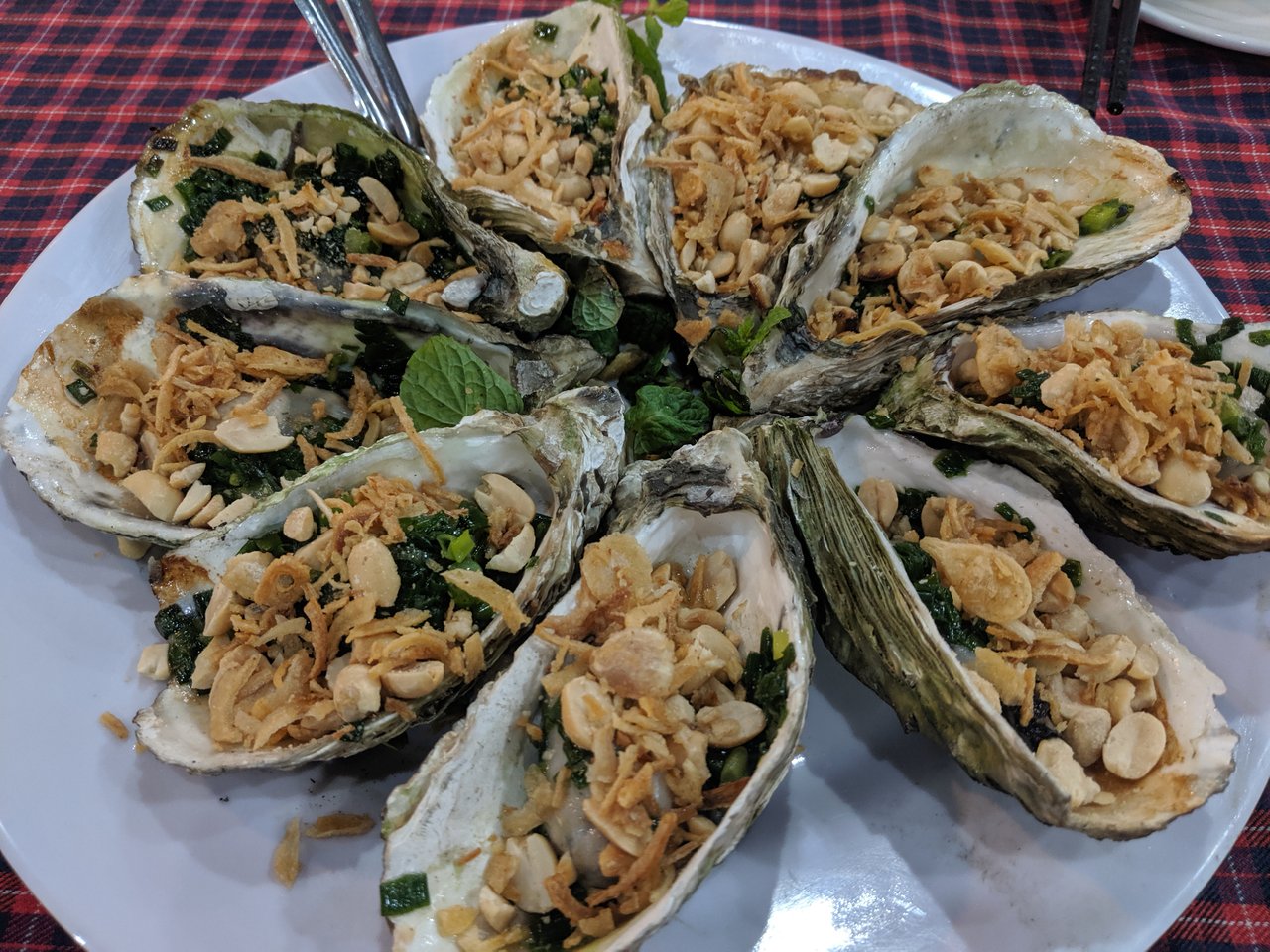 Say NO to diet with seafood 😋
On the way to Linh ung pagoda, you will see many fishermen doing their work with pulling nets along the coast.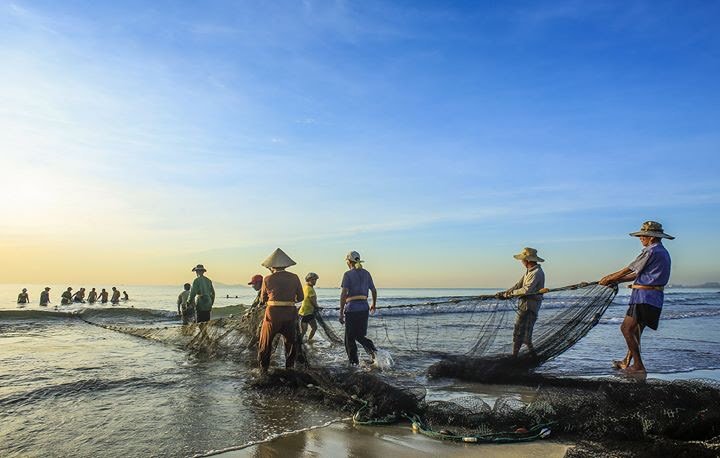 The beach is always calling me out for sunrise. It's a gogerous gift of mother nature which everyone wants to start their day with 💛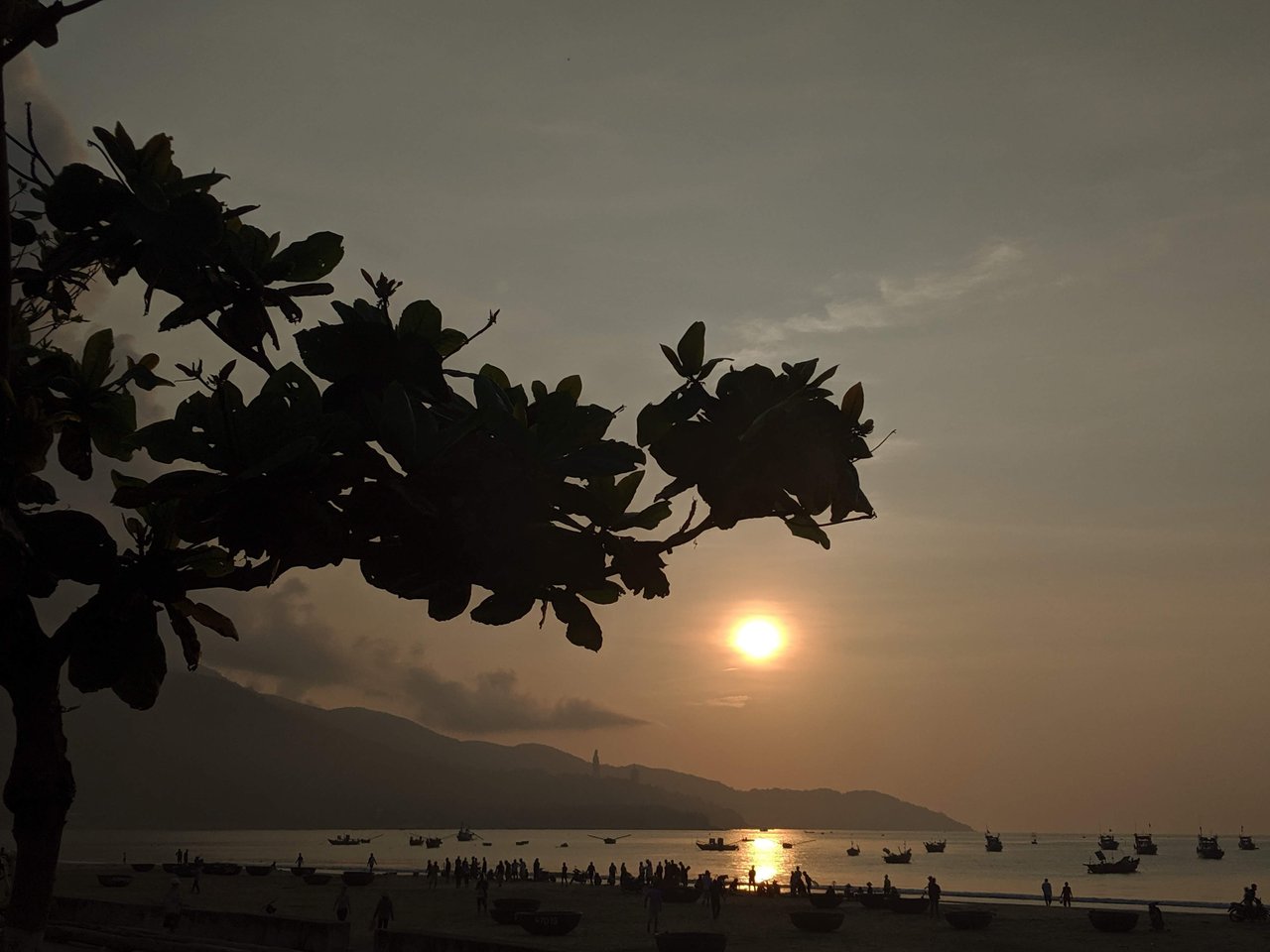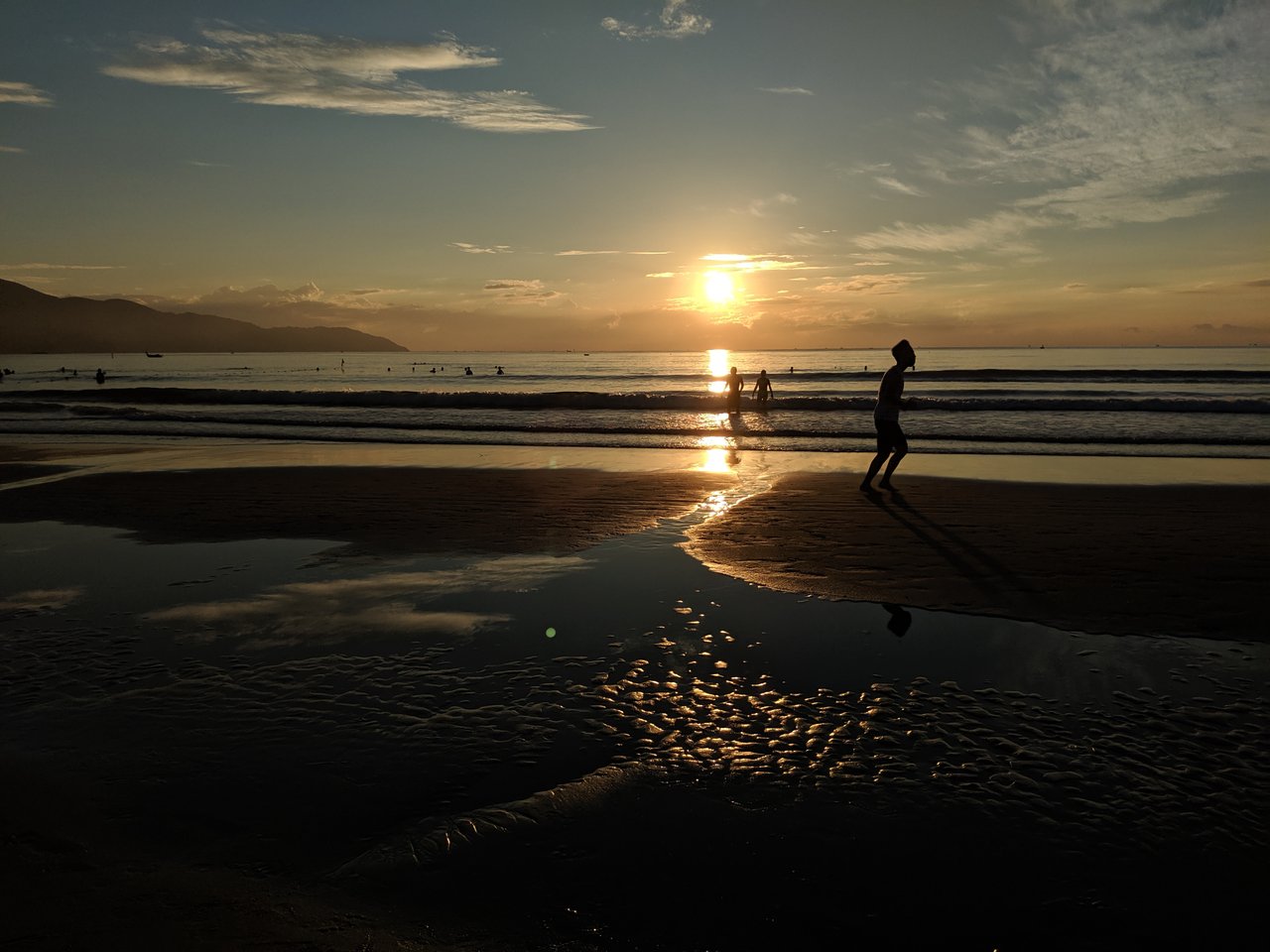 One more advantage of living at fishing village is a plenty of sport activities happenning here like surfing, squid fishing, paddling in the morning 🤗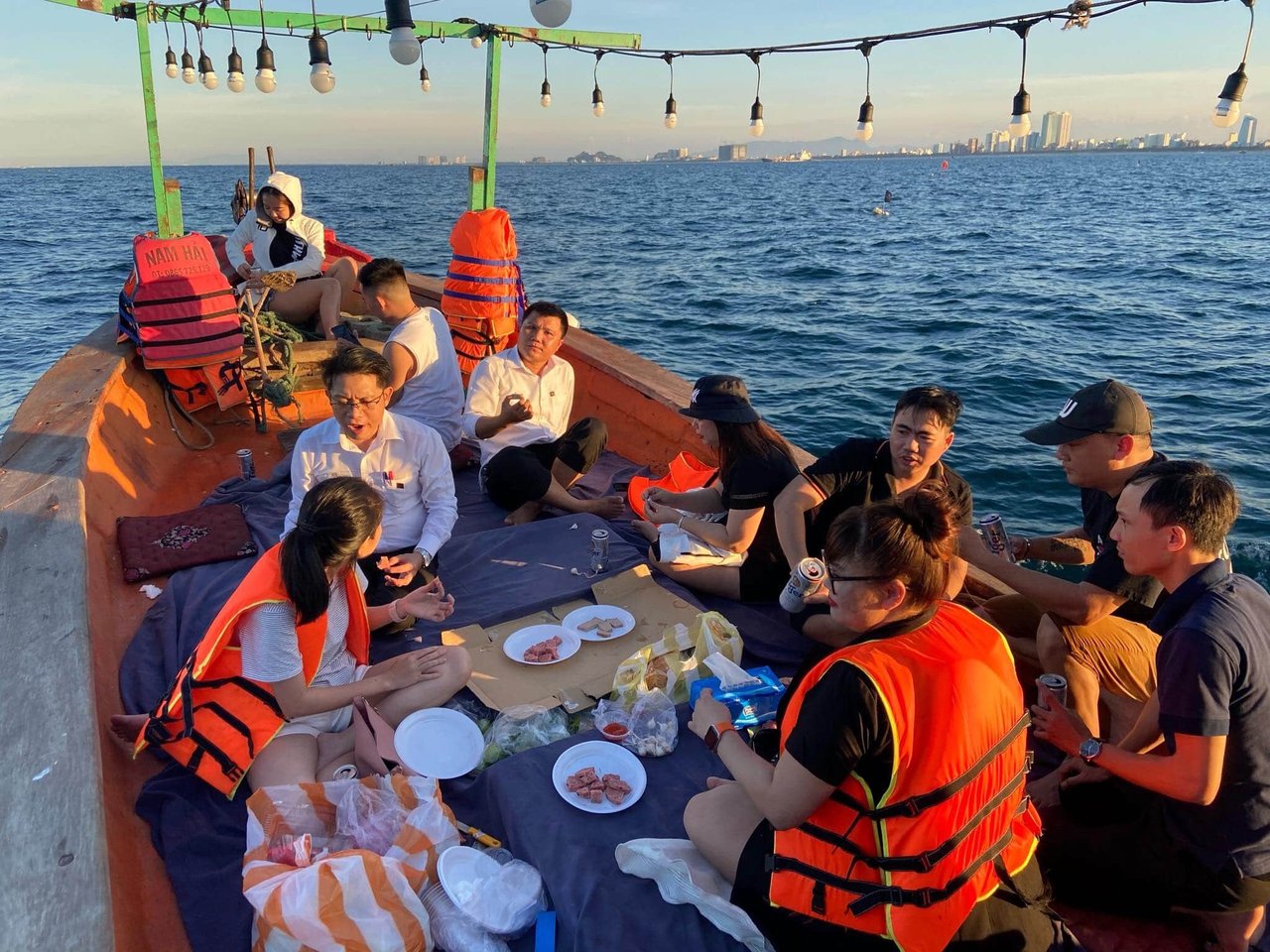 Man Thai fishing village is not far from Son Tra mountain where you can cycle or go joging up everyday. Nature lives are very alive with monkeys. We also call Son Tra as a monkey moutain as many different monkeys living here.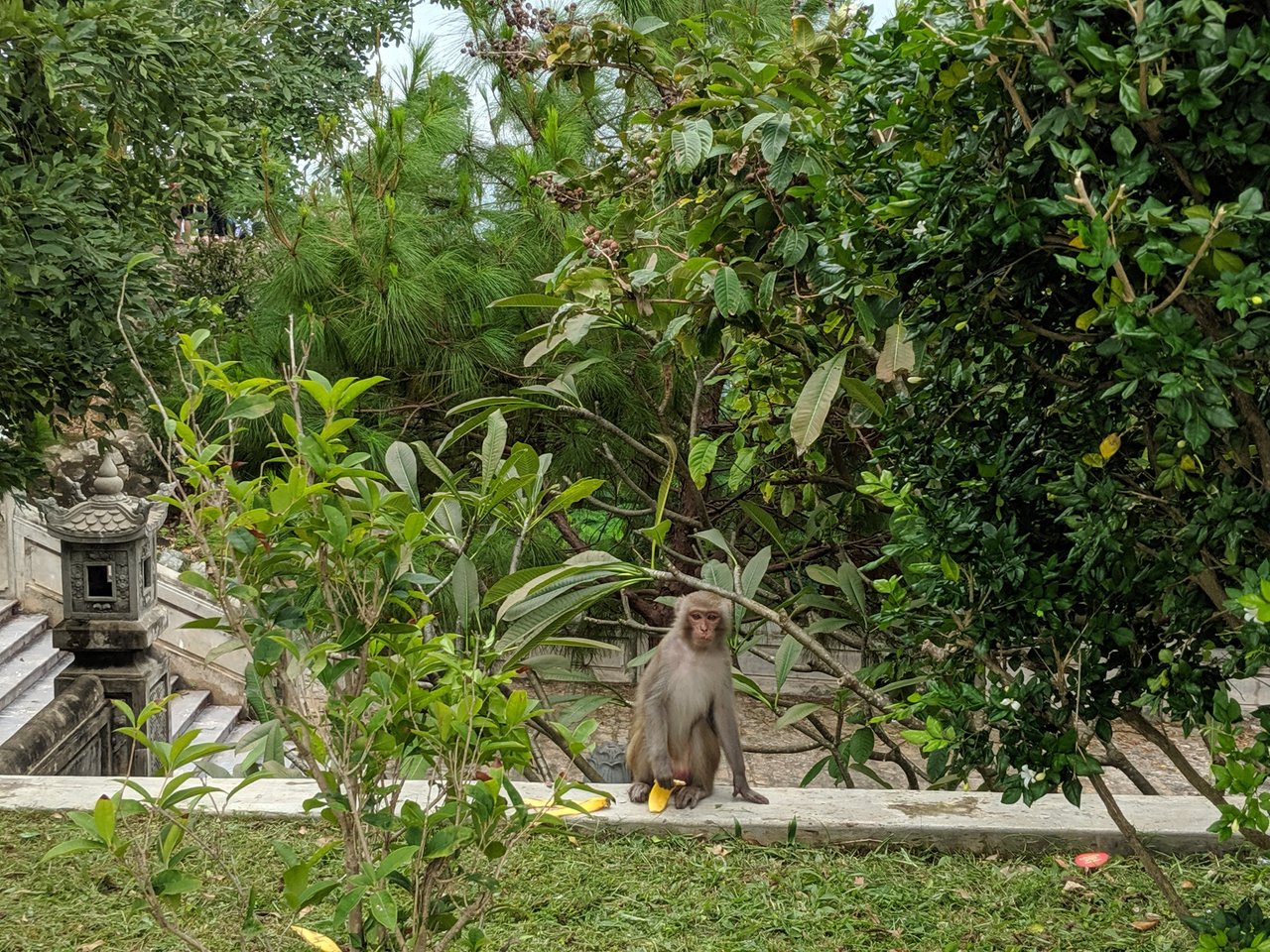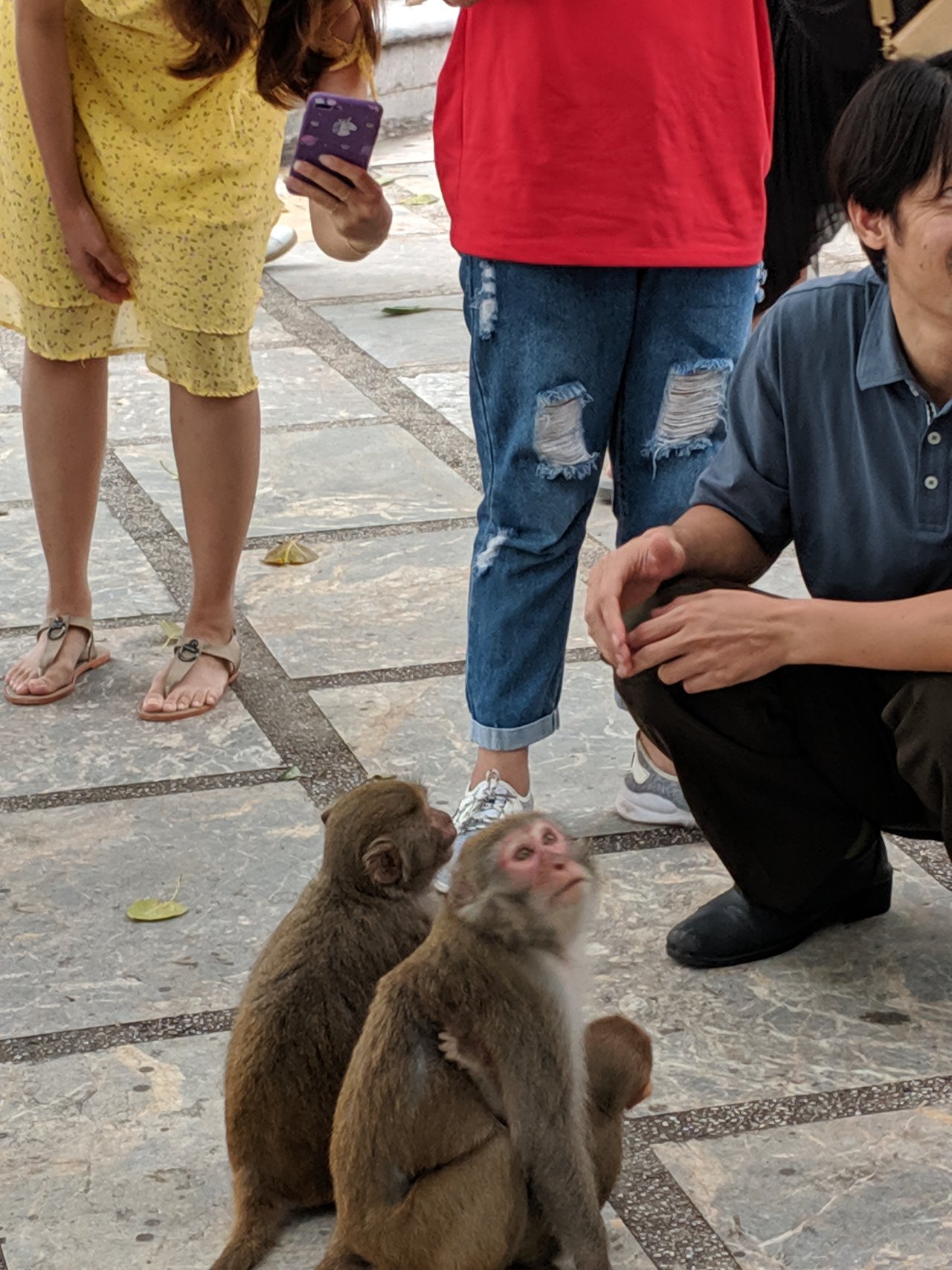 Words cannot say all my interesting experiences that I have with local people and nature beauty at fishing village but you can direct message me if anyone wants to move to Vietnam for living. I definitely give helpful inputs.
Thank you for reading and Happy week 🎏🌻